The nccrc at a glance
The National Coalition for a Civil Right to Counsel (NCCRC), organized and funded in part by the Public Justice Center (PJC), is an association of individuals and organizations committed to ensuring meaningful access to the courts for all. Founded in 2003, our mission is to encourage, support, and coordinate advocacy to expand recognition and implementation of a right to counsel for low-income people in civil cases that involve basic human needs such as shelter, safety, sustenance, health, and child custody.
At present, the NCCRC has over 600 participants and partners in 41 states (see our interactive map's "NCCRC Presence" view to see where they are), all of whom are committed to exploring how the right to counsel in civil cases can best be advanced in their particular jurisdiction.
To learn more about the recent work that NCCRC has been involved with, check out our 2021 Annual Report and the spread about the NCCRC in PJC's FY21 Annual Report. For the NCCRC's history, check out this Retrospective on the National Coalition for a Civil Right to Counsel, penned by John Pollock and Mary Deutsch Schneider back in 2013, when the NCCRC had just turned 10.
The NCCRC in the media
Before COVID-19 we worked in 2019 to have the right to counsel included in eviction stories by City Limits, Bloomberg Cities, Forbes, Indiana Lawyer, Next City, Detroit News, and the Wall Street Journal. Since COVID-19 we have managed to keep the press focused on the issue in stories in Marketplace (twice), CNBC, Washington Post, Business Journal, Law360, Truthout, MarketWatch. New Republic, The Appeal, Law360, and Buzzfeed News, US News, The Hill,Seattle Times,Business Insider, Public News Service, and Connecticut Mirror. And we co-authored an article in Newsweek and authored pieces in The Hill and The Appeal about the steps states need to take to end the COVID-19 eviction crisis, including the right to counsel.
Reuters, Bloomberg, CNBC, ABC News, Christian Science Monitor, Fast Company, International Business Times, Bloomberg Cities, Brooklyn Eagle, Statehouse Report (South Carolina), Rock Hill Herald (South Carolina), Alexandria Gazette, and KTVU Fox2 (San Francisco) have all flagged or utilized the eviction prediction tool we helped Stout develop.
Staff
John Pollock is the Coordinator of the National Coalition for a Civil Right to Counsel and is an attorney at the Public Justice Center. He was the recipient of NLADA's 2018 Innovations in Civil Justice Award. Previously, he was employed as the Enforcement Director at the Central Alabama Fair Housing Center, and before that was a fellow at the Southern Poverty Law Center. He graduated from Northeastern University School of Law and from Wesleyan University. In his spare time, he is the founder and coordinator of the Heirs' Property Retention Coalition, which is devoted to protecting the ancestral property of low-income landowners.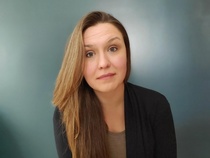 Maria Roumiantseva is the Associate Coordinator of the National Coalition for a Civil Right to Counsel. Prior to joining NCCRC in February 2020, Maria was a Staff Attorney for Legal Services of Central New York, Inc. (LSCNY), based primarily in Binghamton, New York. In that role, she provided direct legal services in a variety of civil practice areas, including eviction defense for income-eligible clients. Before LSCNY, Maria was an Attorney for Children with the Legal Aid Society, Juvenile Rights Practice in Brooklyn, New York, for four years. In that role, she represented children involved with the child welfare system. Maria graduated from Montclair State University in 2010 and the City University of New York (CUNY) School of Law in 2013.
Steering committee
| | |
| --- | --- |
| Russell Engler | New England Law | Boston |
| Debra Gardner | Public Justice Center |
| Danny Greenberg | Experience Justice |
| Alan Houseman | National Equal Justice Library |
| Earl Johnson | Western Center on Law and Poverty |
| Marcia Palof | Legal Aid Society of Columbus |
| Clare Pastore | USC Gould School of Law |
| Debi Perluss | Equal justice leader / Consultant |
| John Pollock | Public Justice Center |
| Maria Roumiantseva | Public Justice Center |
| Don Saunders | NLADA |
| Jayne Tyrrell | Consultant |
| David Udell | National Center for Access to Justice at Fordham Law |
| Jason Vail | ABA SCLAID |